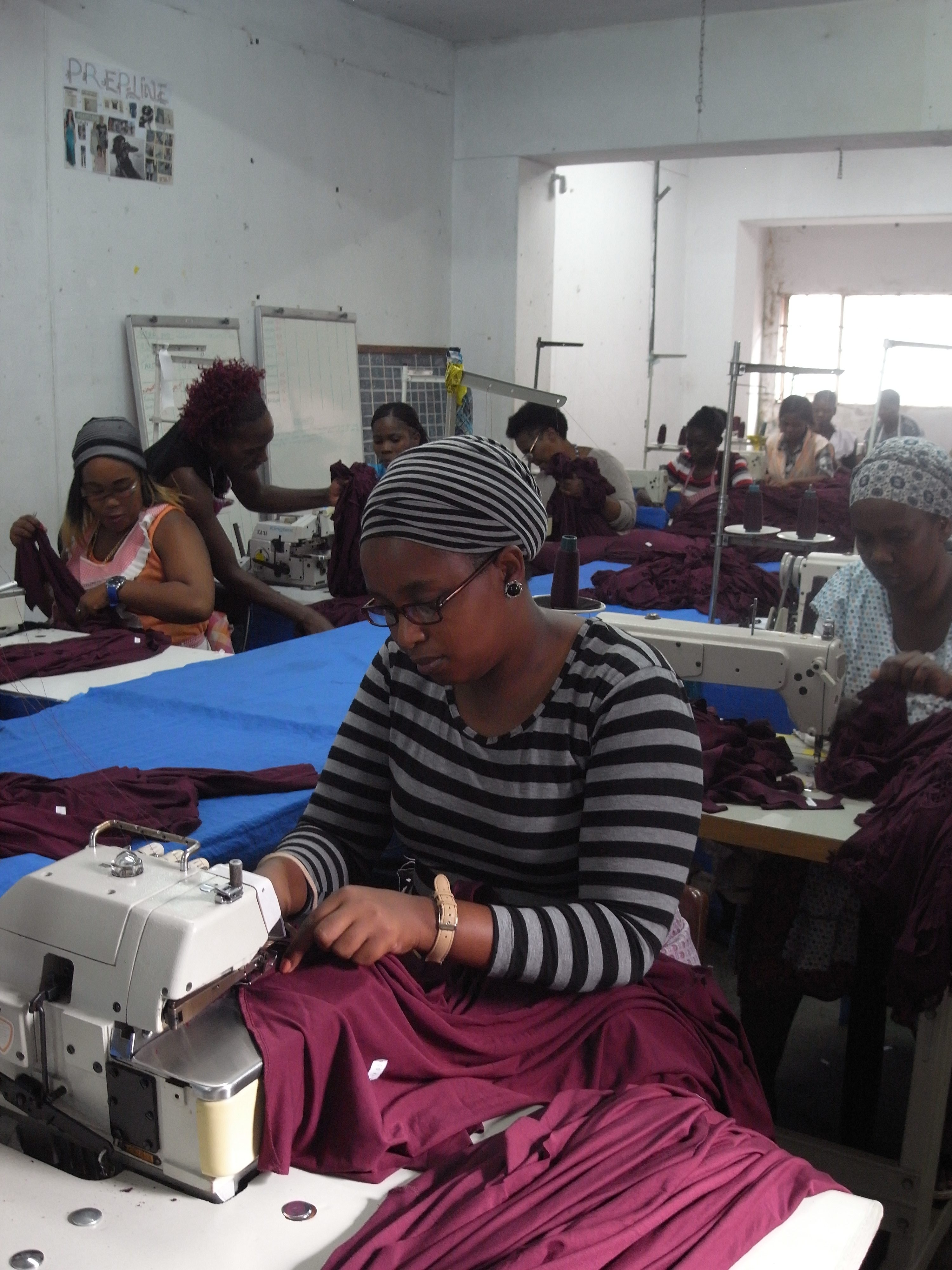 Activity report:South Africa (by Shoko Yamada)
2018.02.21
Shoko Yamada
Africa
Area: Africa
Country: South Africa
As one of the top manufacturing powerhouses on the continent, South Africa has strong industrial bases and is the second largest economy in Africa after Nigeria. However, in recent years, it has been facing various international and domestic challenges and its growth rate is slowing.
The textile and garment sector, which this research focuses on, has been one of the key industries driven by exports. Although it used to be a major exporter of garments to the United States and Europe, this has been taken over quickly by competitors such as Mauritius and Madagascar. Meanwhile, the domestic garment market of South Africa was swept out by cheap products imported from Asia, particularly China. Facing this situation, the government of South Africa implemented the Clothing and Textile Competitiveness Programme (CTCP) to recover this industry. Given that it is one of the most labor-intensive industries in South Africa, the promotion of domestic production for the local market and securing employment is a significant issue not only economically but also socially and politically.
In terms of skills development, South Africa is the first African country which enacted the Skills Development Act as early as 1998 and has devoted a great deal of effort to the fundamental reform of the training and education system. This fact indicates the importance of skills upgrading and education in this country regardless of gender, race, and socio-economic background.
Our SKY project is working closely with the South Africa Qualification Agency, and Durban University of Technology and the National Bargaining Council for the Clothing Manufacturing Industry to respond to the needs of identifying the domains of skills mismatch between the garment industry and training. During the first phase in 2018, we are focusing on KwaZulu-Natal Province and conduct skills assessment of workers in nearly 300 factories.