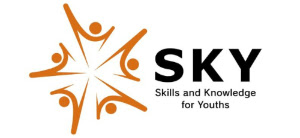 [SKY Activities] SKY members will participate in the round table and planned session at the 22nd JASID Spring Conference on June 12
2021.06.01
Yujiro Yamazaki
East Asia
SKY members will participate in the round table and planned session at the 22nd JASID Spring Conference on June 12.
At the roundtable, "Industrial Human Resources, Productivity, and KAIZEN in Developing Countries: Commemorating the publication of the book Industrial Human Resource Development in Developing countries", Dr. Shoko Yamada, Professor and SKY project leader, will be a discussant and Dr. Christian Otchia, Associate Professor and SKY member, will be a presenter. In this roundtable, each speaker will discuss the development of industrial human resources in developing countries from various perspectives based on the abovementioned book with other authors.
In the planned session, "Skills/ability and Employment in the Labor Market in Africa: Interactions between Individual Workers and the Social Situations" SKY member Dr. Natsuki Kondo, Designated Assistant Professor, and SKY research assistants Aya Mizutani and Yujiro Yamazaki will give oral presentations. In this session, they will report on the relationship between the attributes and skills of workers and their wages and labor opportunities, as well as the situation of learning practices in Africa.
The 22nd JASID Spring Conference will be held online due to the spread of the COVID-19.
Registration is open until June 11 from the website below.