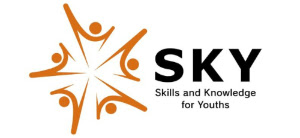 [Event]Online Workshop "Industrial Skill Development in Developing Countries: Education, Skills Demands, and Productivity"
2022.02.08
Yujiro Yamazaki
East Asia
On February 28, the United Nations University Institute of Advanced Studies (UNU-IAS) and SKY Project will hold a workshop entitled "Industrial Skill Development in Developing Countries: Education, Skills Demands, and Productivity."
In recent years, discussions on industrial human resource development have focused not only on professional skills but also on non-cognitive skills, which are skills for solving problems and cooperating with other workers, as factors that enhance performance in the workplace.
In this workshop, the participants will discuss how to acquire non-cognitive skills and the importance of empirical data.
This workshop will be held online.
Please feel free to participate.
Pre-registration is required to participate. You can register here.
The following is the program for the day.
—————————————————————————————
Industrial Skill Development in Developing Countries: Education, Skills Demands, and Productivity
DATE / TIME: 2022, 02/28, 16:00 – 18:00
LOCATION: Online (JST)
Program
16:00–16:10 Opening Remarks
Shinobu Yume Yamaguchi (Director, UNU-IAS)
16:10–16:30 Part I: Framing Presentation
Jonghwi Park (Programme Head, Innovation & Education, UNU-IAS)
"Skills Development and Sustainable Development Goals: Issues and Trends"
16:30–16:50 Part II: Introduction
Shoko Yamada (Nagoya University)
"Opportunities and Challenges of Skills Development – Why Do We Need Evidence-Based Decisions?"
16:50–17:00 Q&A
17:00–17:05 Break
17:05–17:20 Part III: Discussion based on Empirical Data
Christian Otchia (Nagoya University)
Natsuki Kondo (Nagoya University)
"What Can We Learn from the Multi-Dimensional Data? Two Analysis from Data Acquired in Ethiopia and Ghana"
17:20–17:35 Part IV: Training Intervention
Pimmada Charoensilp (Nagoya University)
"Non-Conventional Soft Skills Training Intervention for Garment Factory Workers"
17:35–17:55 Q&A
17:55–18:00 Closing Remarks
—————————————————————————————
The event will be co-hosted by Nagoya University's SKY Project and the United Nations University Institute of Advanced Studies (UNU-IAS).
The details of the workshop are here.