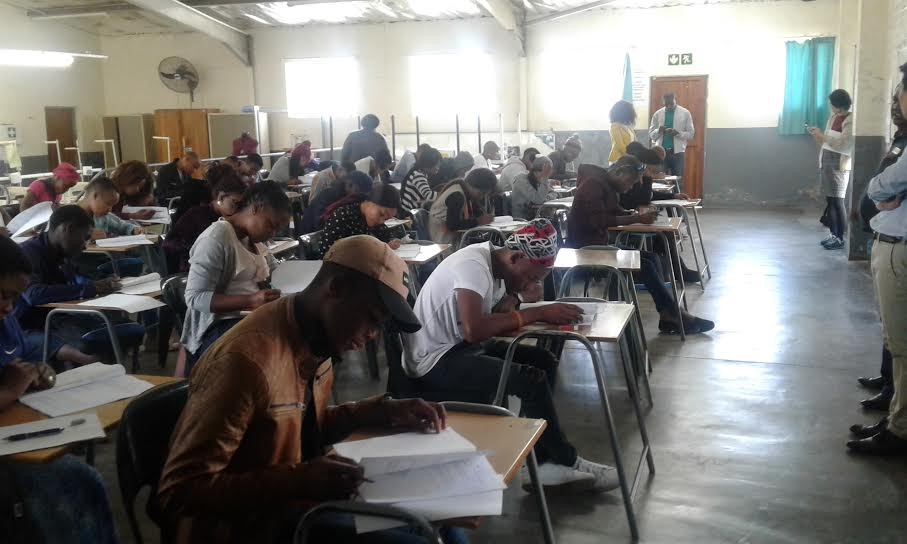 Activity report:South Africa (by Atsuko Munemura)
2018.08.20
Astuko Munemura
Africa
Area: Africa
Country: South Africa
The Sky project team visited Durban, South Africa from July 29 to August 10, 2018. Its purpose was,
    1)  to carry out pilot tests using our assessment module in several training institutes, and
    2)  to discuss a plan to further implementing plan of written tests and an assessments of practical skills in the textile industry.
In South Africa, the garment sector is one of a labor-intensive industry the government has relied on for their effective job creation for the last 10 years. For example, Durban has quite different scales of productive unit as formal/i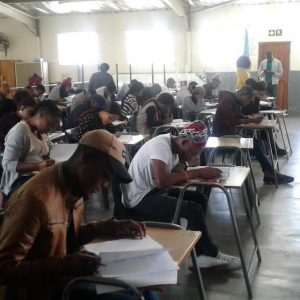 nformal sector.
To begin our team conducted a written test assessment on almost150 students in Durban University of Technology (DUT) and uMfolozi TVET College. At the same time, we collected a supplementary data from students as well as trainers using a 125 item questionnaire, with questions such as "In order to be employed/ self-employed, what kind of skills or abilities do you think are important?"
 After collecting these data, we held a discussion with two employer institutes, the Apparel and Textile Association of South Africa (ATASA), and the South African Clothing Manufacturers Association (SACMA). Simultaneously, we requested cooperation from two industrial training associations, the Productivity Training Institute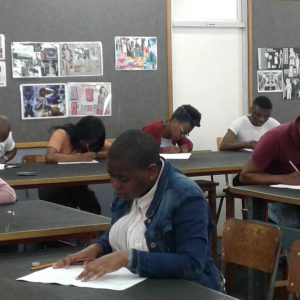 (PTI) of the Textile Bargaining Council and the Sector Education Training Authority (SETA). Subsequent meetings have explored a blueprint to realize larger scale of assessment including written and practical tests carried out within factories.  It was determined that a related industrial union, the South African Clothing and Textile Workers' Union (SACTWU) shall perform practical management of factory assessment. Thanks to the cooperation of these local counterparts, we settled on a conclusion that the next assessment will be held in this November.
As the most joyful news, the SKY project was honored to receive a fund from the SETA for implementing the next assessment and the result of this achievement will be presented in next March. In conclusion, the assessment in this August met expectations from both the training institutes and the clothing industry, which led to valuable comments related to conducting the coming assessment in November. We shall continue to improve our assessment module more and more based on our experience from this visit of South Africa. (Author: Atsuko Munemura)