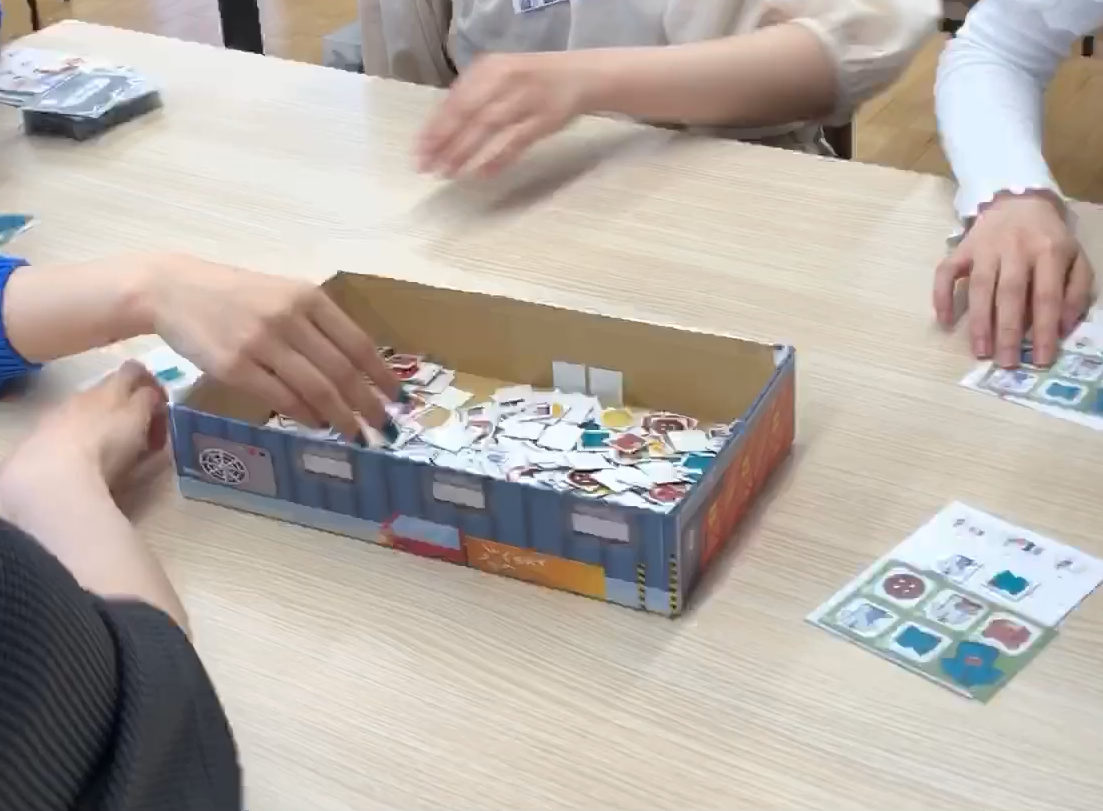 [Activity Report] We conducted a trial of soft skills training with board games at Aichi Bunka Fashion College
2022.05.13
Yujiro Yamazaki
East Asia
Currently, the SKY project is developing soft skills training as part of the JICA Grassroots Technical Cooperation Project "Project for Introducing Training Based on Skills Assessment to Strengthen the Capacity of SME Workers in Ethiopia." Soft skills are skills related to interpersonal relationships and attitudes toward work. Because of the limitations of a lecture training style, training is needed to help people acquire these skills experientially. Therefore, the SKY project is creating soft skills training utilizing board games.
We have now prepared a board game prototype and conducted soft skills training with the board game for vocational students in Japan in mid-and late April. This time, with the cooperation of Aichi Bunka Fashion College, we conducted the training for 2nd and 3rd-year students. There are currently two types of board games. Through competing and cooperating in the game, the participants are supposed to gain an awareness of how to improve their products efficiently and understand and utilize soft skills.
During the board game, even if students who participated in the game were unable to proceed successfully at the start of the game, they could discuss ideas and develop strategies to improve their productivity with each other. They practiced calling out to each other and organizing their surroundings to make the game more efficient. Students who participated in the game not only said that they enjoyed the game but also shared their ideas for improving efficiency in the game, such as "Calling out to each other and cooperating was important for improving productivity," and "To improve work efficiency, I predicted my work by looking at the work around me," "I was able to realize that I am not able to do things that I usually take for granted," and "I am not working yet, but I think I can make use of these skills in my part-time job.
Currently, we are analyzing the effects of this trial. After this soft skills training in-country trial, we will adjust the game design of the board game and prepare for its implementation in Ethiopia. This trial was also introduced on JICA Chubu's Facebook page. Please take a look.