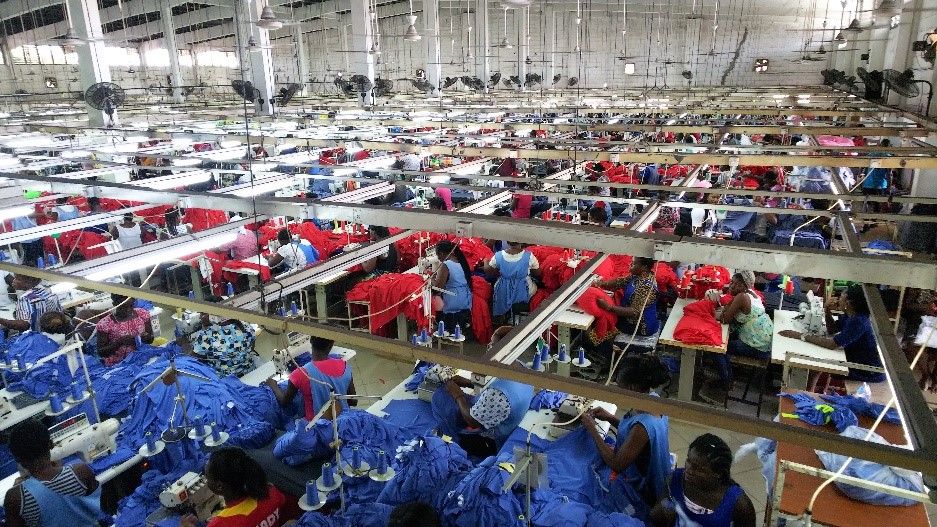 Activity report: Ghana (by Natsuki Kondo)
2018.05.24
Natsuki Kondo
Africa
Area: Africa
Country: Ghana
In March 2018, a SKY project member visited Ghana to make arrangements for conducting the skills assessment with workers and employers in the clothing industry following previous visits to two other countries, South Africa and Ethiopia. Although the size of the labor force in this industry in Ghana is relatively small compared to the two other countries, it still has a large population of workers if the informal sector is included.
This trip aimed to understand the situation of the garment sector in this country from both the sides of industry and training.
The TVET system in Ghana is now undergoing significant change, as newly-elected president Nana Akfo Ado vowed to make TVET education to be free charge. Also, the TVET system, which was overseen by several different ministries, is now integrated under the Ministry of Education. This time, the SKY project team visited COTVET, which is the coordinating council of the whole TVET system, and the NVTI office also. We explained the purpose and scope of this project and made an agreement on future collaboration. For implementation of assessment, several TVET schools around the Accra region will take part.
Regarding the collaboration with the industrial sector, employers' associations (AGI,AGAM) will be the coordinating body to connect us to garment companies. Labour unions, especially TUC and UNIWA (under TUC) will also help us to reach out to workers in the informal sector.
In Ghana, the first assessment will be conducted in the Greater Accra region starting from November and will end by February. By then, I will do the preparations, including the trial test. (Author: Natsuki Kondo)
● Council for Technical and Vocational Education and Training (COTVET) http://www.cotvet.org/new/index.php
● National Vocational Training Institute (NVTI)
http://www.nvtighana.org/
● Opportunities Industrialization Centres, Ghana (OICG)
http://oici.org/about-us/board-staff-directory/oic-international-offices/ghana/
● Association of Ghana Industries (AGI)
http://www.agighana.org/
● Association of Ghana Apparel Manufacturers (AGAM)
http://www.agamghana.org/
● Trade Union Congress (TUC)
● Union of Informal economy workers (UNIWA)