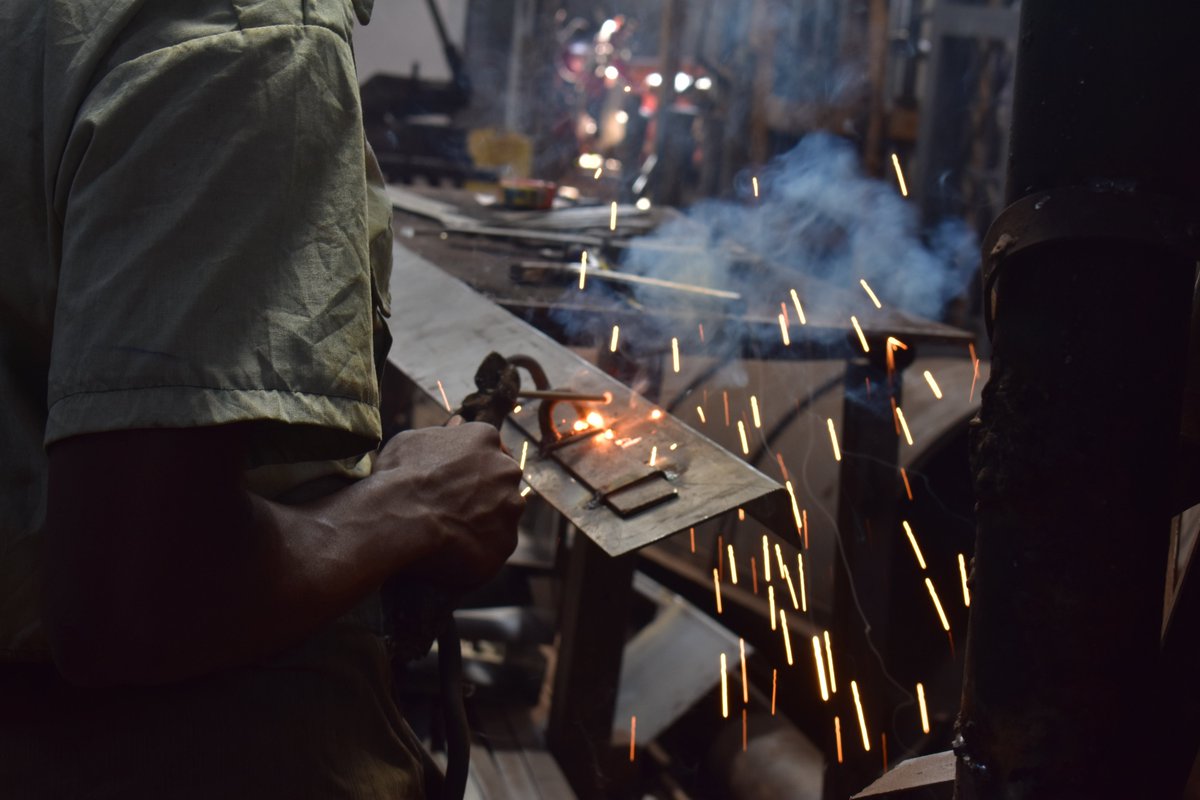 In African countries, youth unemployment and underemployment rates remain very high, and a large share of youth end up self-employed or in the informal sector. Also, a large proportion of university graduates are finding it difficult to find jobs, as they lack employable skills or face skill mismatches with labour market requirements. Within the African continent, there exists an imbalance in the rates of youth unemployment across the region. While the rate is high in Northern Africa, it is relatively low in Sub-Saharan Africa, where the most of these youth are either under-employed in informal sector or lack decent working conditions. However, some African countries, such as Niger and Mauritania, are rising to meet this challenge.
In Niger, resolving the challenge of youth unemployment could imply answering tough questions. Questions such as the appropriate level of ambition and trade-offs with funding for poverty reduction, among others. For the average Nigerien youth, a job refers to a portfolio of low-productivity activities which are usually in agriculture. The portfolio may include limited opportunities to grow into better rewarding activities or engage in the kind of non-agricultural works that interest youth. A World Bank report has reviewed the performance of 50 jobs projects carried out in Niger carried over the years 2007-2018 (Gado et al., 2019). It revealed that through a significant investment in jobs support, projects have provided individual support to an estimated one in six Nigerien workers. However it is still challenging to provide broad support for many young new workers (Gado et al., 2019). Therefore, a significant question requires an answer: how sustainable are the successes recorded by the programs?
Mauritania is finally bracing up to build capacity and create jobs for its citizens. Empowering the youth who make up 60% of the working-age population is key to its development in this country. Since independence, the country has been experiencing structural limitations of a competitive economy. Its private sector, dominated mainly by large business groups, usually chokes out new market entrants. This situation was further complicated by poor quality education, lack of practical and professional skills, and complex labour regulations that make it difficult for businesses to employ and retain Mauritania youth. However, recently, the World Bank led an project entitled entrepreneurial marathon project that the public and private sector are teaming up to champion innovations and establish new paths for the development of the country (World Bank Group, 2019). In conjunction with its Ministry of Economy and Finance, the World Bank Group is creating jobs and fostering inclusion economy growth; with a focus on youth and women. Lessons from the project so far revealed the need for local partners to be skilled, especially in Monitoring and Evaluation. This is an essential requirement in any capacity-building project in developing countries. From the experiences of these initiatives in African countries for youth, it is crucial to ensure the sustainability as the next step.
(Adefolake Adeniyi & Yujiro Yamazaki)
References:
Gado, Boureima; von der Goltz, Jan; Saidi, Mira; Soumaila, Abdoulaye Sambo. 2019. Support to Jobs for Youth in Niger: A Retrospective Evaluation of Jobs Projects 2007-2018. Jobs Working Paper; No. 34. World Bank, Washington, DC. World Bank.
World Bank Group. 2019. The Untapped Potential of Mauritania's Entrepreneurial Ecosystem: Lessons from the Entrepreneur's Marathon. World Bank, Washington, DC. World Bank.