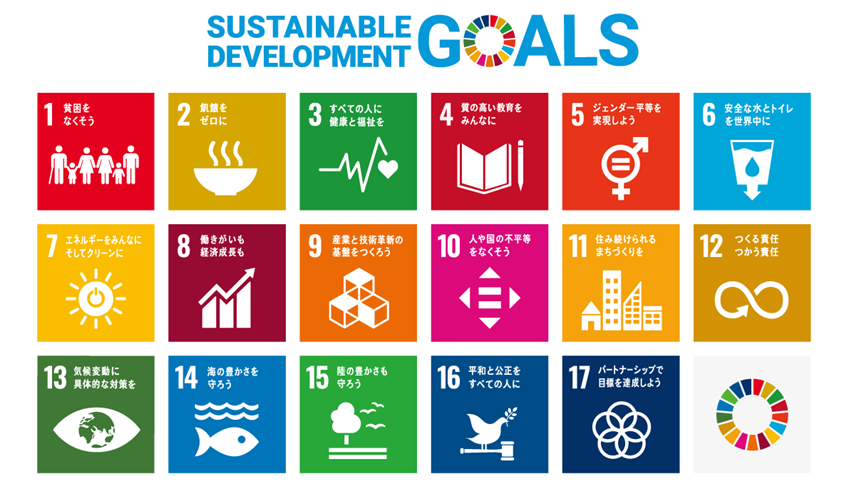 The Sustainable Development Goals (SDGs) and Human Resource Development
Shoko Yamada
The Sustainable Development Goals (SDGs), adopted by the United Nations General Assembly in September 2015, consist of 17 goals to be achieved by 2030 to make the world a more sustainable and equitable society for all. The international goals are set every 15 years to promote the international community's development, and the SDGs were preceded by the Millennium Development Goals (MDGs), which were agreed upon in 2000. The MDGs' central proposition was to reduce poverty in developing countries, and developed countries were expected to provide large amounts of development assistance to achieve these goals. However, in the early 2010s, when the debate on the formulation of the SDGs started, some of the least developed countries and emerging economies began to show significant economic growth. In order to achieve these ambitious international goals, enormous global costs are expected to be incurred. At the same time, corporations have expanded globally, and the amount of private funds flowing to developing countries has exceeded official aid. Under these circumstances, there is a growing awareness of the need to rethink the conventional approach to international cooperation, which is led by developed countries and international organizations. Besides, as the interdependence of the world's countries, regions, and peoples increases, it has become difficult to think of not only the conservation of the global environment and energy resources but also the movement of people, transnational economic activities, and conflicts in terms of the dichotomy between developed and developing countries. Therefore, the SDGs aim to address domestic and global issues, regardless of whether they occur in developed or developing countries. While the public sector, such as governments of developing and developed countries and international organizations, has traditionally been at the center of the implementation of the international goals, the SDGs are also unique in that they explicitly include a partnership with a variety of actors, such as companies and civil society, as one of the goals (Goal 17: SDG 17).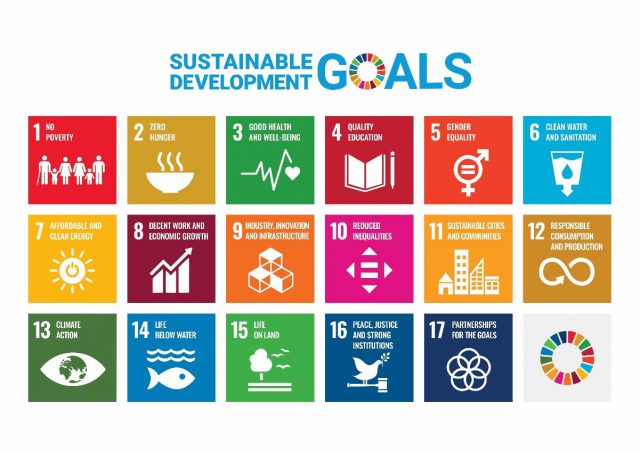 Source: United Nation
How does the development of industrial human resources fit into this global idealistic framework? In the main, SDG 4, which aims to promote quality education, SDG 8, which aims to provide employability and a decent income, and SDG 9, which aims to promote industrialization and innovation, will be closely related. Up to the MDGs, evaluations were often focused on the quantity and quality of educational services (especially at the basic education level), such as the increase in the number of facilities and teachers needed for schooling and the expansion of school enrollment. However, SDG 4 has shifted to a new direction, which targets education and training at all levels and evaluates them based on the knowledge, skills, and attitudinal changes (learning outcomes) acquired by those who have learned them. Based on this thinking, school curricula shift to competency-based training (CBT), which emphasizes practical training at companies and on-campus, and recognizes qualifications based on what students can do on the job. The value of apprenticeships and on-the-job training is being reevaluated, and the effectiveness of schooling in vocational programs is under more significant pressure than ever before.
The MDGs aimed to disseminate basic education to reduce poverty entirely, and many developing countries have seen a significant increase in enrollment rates. However, many young people do not have stable employment after completing basic education. The International Labor Organization (ILO) estimates that 37.7 percent of the world's young people in employment (156 million) earn less than $2 per day (ILO 2016). As SDG 8 states, providing a stable livelihood in order to make decent work available to as many people as possible, the quality of education must be improved—to acquire knowledge and skills and problem-solving abilities that can be applied to post-graduate lives, including work. In the sense that the chain of "knowledge → employment → stability and growth" is linked to all people's lives, regardless of gender, age, or place of residence, many of the 17 SDGs can be related to industrial human resource development.