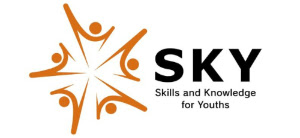 Skills Gap and New Perspectives on Knowledge in Developing Countries
Shoko Yamada
Nowadays, the question of "what are human resource abilities" is being asked again globally. In the past, it was widely believed that if a student attended a school with high academic standards or good name recognition for as long as possible, his or her skills would improve and contribute to the development of society, as well as provide more desirable job opportunities. However, in today's world of rapid social and technological change, it is not certain that graduates will be able to meet the demands of the times if they do not continue to aquire new knowledge after they graduate from school, and it is not certain that they will be able to remain an expert in their field regardless of whether they have any qualifications. In other words, there is a growing risk that the qualifications and degrees that endorse a person as an "expert" or "knowledgeable" will not match the expertise and competence that society expects of that title if the person does not always upgrade.
Given these situations, a new view of knowledge has penetrated the world, which suggests that applying knowledge and solving problems in the workplace and real life is more important than accurately learning much of what is described in school textbooks. Besides, while the necessity of lifelong learning for individuals is discussed, school education is often criticized for failing to develop human resources to meet employers' demands. The common understanding that education itself must be revised based on a new view of knowledge has led to a reform of the university entrance examination scheduled to be introduced in Japan from the 2020 academic year (January 2021).
Is this debate only for developed countries? Many developing countries in Africa, South Asia, and elsewhere have grown more rapidly than developed countries such as those in Europe and Japan. Many of these countries have national development goals of becoming middle-income countries in the 2020s, and they are emphasizing budgetary allocation and policy that develops their industrial workforces to achieve this goal. Depending on the country's industrial potential, the emphasis is on vocational and technical programs at the secondary and tertiary levels to develop human resources for these industries, even though the focus may vary from export-oriented manufacturing, agro-processing, mining, and tourism. The World Bank, Japan, Germany, and other donor countries and institutions are also providing a great deal of support. While the prospects for global growth have changed dramatically due to the pandemic of COVID-19 in 2020, it is precisely because of this uncertain outlook that we need to foresee the coming business environment and urgently consider industrial development and employment.
The first step for any country would be to allocate more budget and teachers to education courses related to priority industries. In fact, in Ethiopia, where the SKY project is working, the number of teachers and students in Technical and Vocational Education and Training (TVET) courses has been increasing at about 30% per year since the mid-90s (Krishnan and Shaorshadze 2013). However, a constant criticism heard in countries that expand TVET in this way is the gap between schooling and industry, or more specifically, the criticism that school graduates do not have the knowledge and skills needed for post-employment and that schools are not responding to industry's needs (e.g., Allen and van der Velden 2013; Kleibrink 2013). These criticisms have spread all over the world, and in recent years the expressions "skills gap" and "skills mismatch" have been used on a global scale.
It may surprise some people to hear that the fundamental problem of the skills gap in developing countries has the same root as Japan's university entrance exam reform. However, it can be said that the "logic of teaching" in schools and the knowledge needed in the real world do not go hand-in-hand and that what is needed is knowledge that can be used to solve problems, and these are just the manifestations of globally shared values that have been shaped by social conditions. Human resource capacity has become a global issue that transcends the dichotomy between developing and developed countries. Globalization occurs, and new ideas, new demands, and ways of responding to those demands are continuously sought, rather than being produced and consumed within a single industry or country. Also, the labor market and the nature of work are expected to change dramatically in the future led by technological innovation, including digitalization, and the skills required are likely to change (World Bank 2020).
Simultaneously, as you can imagine, developing country governments with limited institutional conditions and budgets are focusing their efforts on industrial human resource development to achieve rapid growth, and their expectations and dependence on the results are far higher than in developed countries.
Allen, J., Levels, M., & van der Velden, R. (2013). Skill mismatch and skill use in developed countries: Evidence from the PIAAC study (ROA Research Memoranda, No. 017). Maastricht, Netherlands: Research Centre for Education and the Labour Market.
Kleibrink, J. (2013). Causal effects of educational mismatch in the labour market (Ruhr Economic Papers No. 421). Bochum, Germany: Ruhr-University.
Krishnan, P., Shaorshadze, I. (2013) Technical and Vocational Education and Training in Ethiopia. London: International Growth Centre, London School of Economics and Political Science.
世界銀行(2020)『世銀開発報告2019:仕事の本質の変化』、海南市:一灯舎。