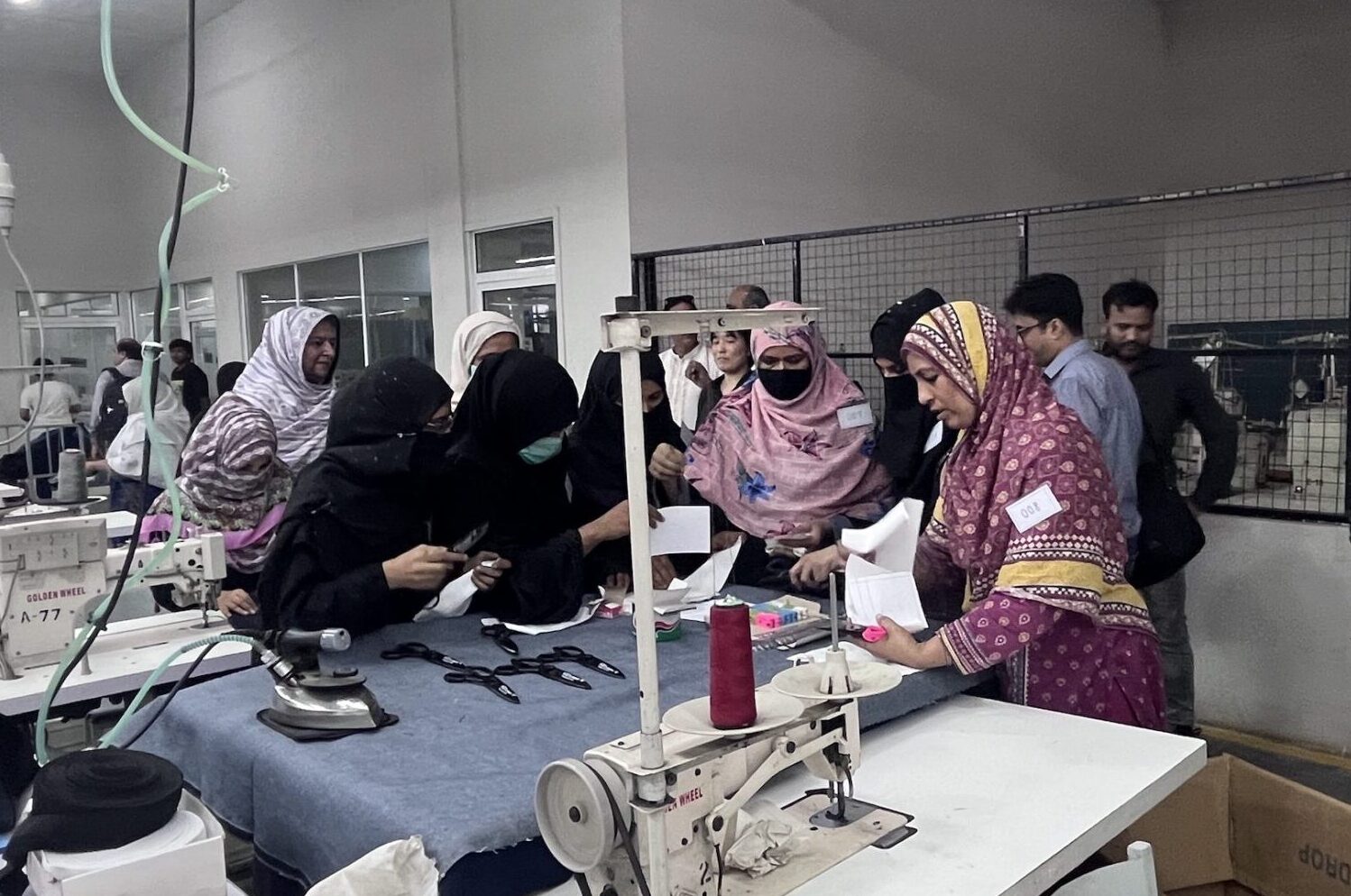 Pakistan business trip report: Facilitator training for Training Need Assessment (TNA) of JICA's Employable Capacity Development for Women project in Punjab
2023.09.05
Pimmada Charoensilp
South Asia
Three members of the SKY Project team made a business trip to Lahore, Pakistan, from 31 August to 8 September 2023, to conduct the skills assessment in partnership with JICA Pakistan aimed at identifying the skills needs of women to enhance their employability and productivity in Punjab state in Pakistan. Based on the SKY assessment findings, JICA is going to develop a training program in some TVET (Technical and Vocational Education and Training) institutions. The expected participants in the assessments are female employees of formal companies and home-based workers in the garment and textile industries. The team's primary objective of this trip was to train the staff members of a local NGO named HomeNet Pakistan, which is contracted by JICA to implement the assessment under the guidance of the SKY project.
The SKY project members provided comprehensive training to the HomeNet staff, who will be involved in the assessment exercise as the assessment coordinator, assistants, and practical test evaluators. We helped them to develop the capacity to prepare, implement, and manage the assessment process effectively. It was also necessary to familiarize them with SKY's tablet-based online assessment system so that they could use tablets and solve systematical issues for seamless implementation and data collection.
Another significant part of the trip was to conduct a pilot test with a sample of 25 participants, which involved workers of large factories, SMEs (small and micro enterprises), and home-based workers. During the pilot test, the prospective implementors of the HomeNet could experience the whole process of assessment in the venues which will also be used for the main survey. The successful execution of the pilot test indicates the readiness for full-scale implementation of the SKY assessment.
The business trip to Lahore, Pakistan, proved to be highly productive and meaningful as demonstrated by the effective training of HomeNet Pakistan's assessment implementation staff, along with the successful pilot test and we are ready for the upcoming full-scale assessment starting at the end of August.