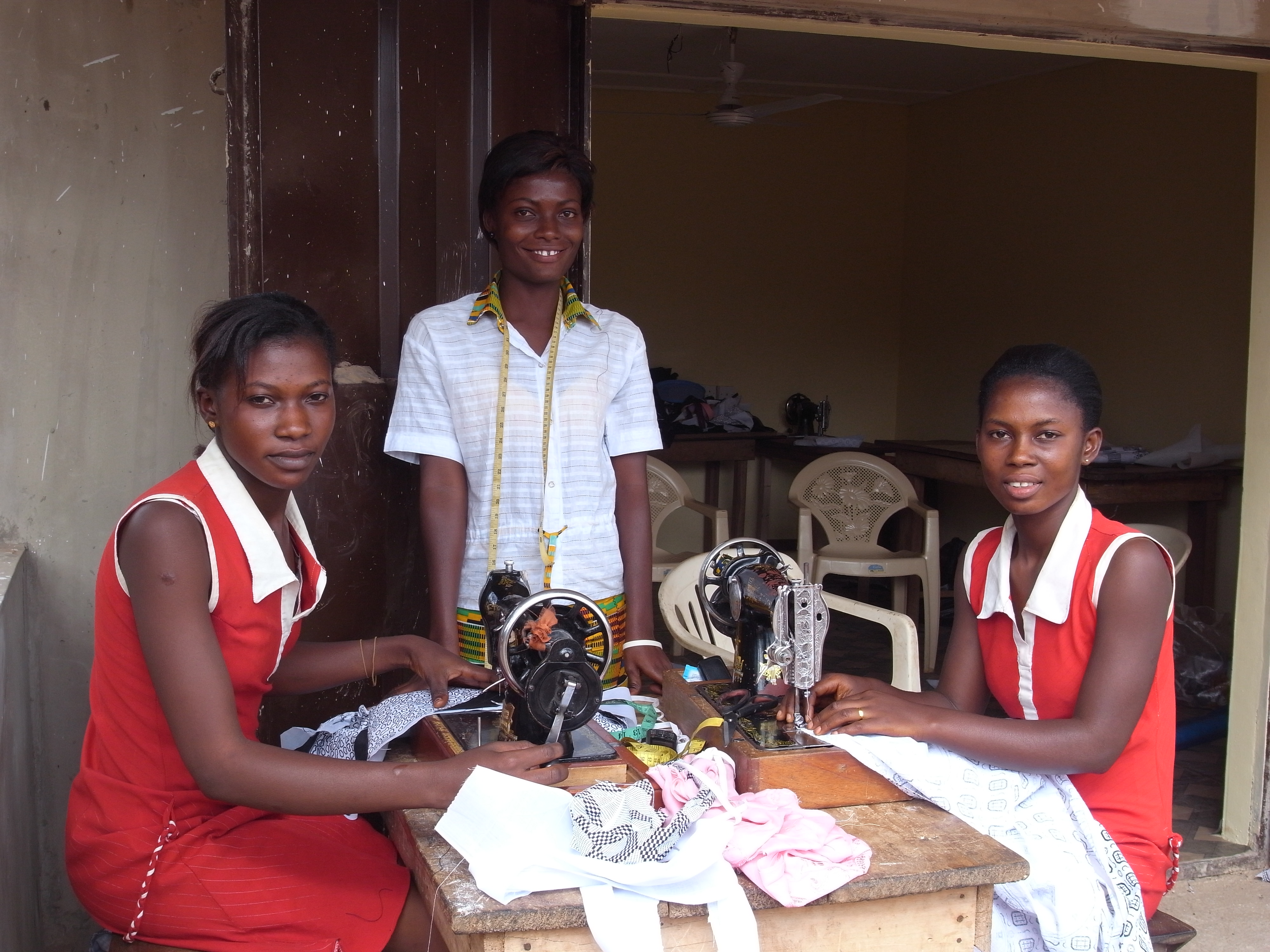 Activity report:Ghana(by Kazue Demachi)
2018.02.21
Kazue Demachi
Africa
Area:Africa
Country:Ghana
Textile industries, especially the production of "African Prints" for African markets have been active in Ghana. The textiles are also exported to neighboring countries such as Nigeria. Small-scale enterprises, such as tailors and dress makers, are also common in Ghana.
Recently, however, cheap textiles and garment imports from China are flooding into the Ghanaian market, and as a result, medium- and large-scale enterprises are declining.
On the other hand, Ghana is eligible for the African Growth Opportunity Act (AGOA) implemented by the United States, and some investors are starting joint ventures in Ghana, setting up factories to produce garments for export.
Given these economic changes and others, Ghana is now moving to organizational reform of the various institutes for Technical and Vocational Education and Training (TVET).
Through visits and interviews, we are following the current changes in the systems and economic situations in manufacturing sectors in Ghana, to prepare for our future surveys and deeper analysis starting in 2018.