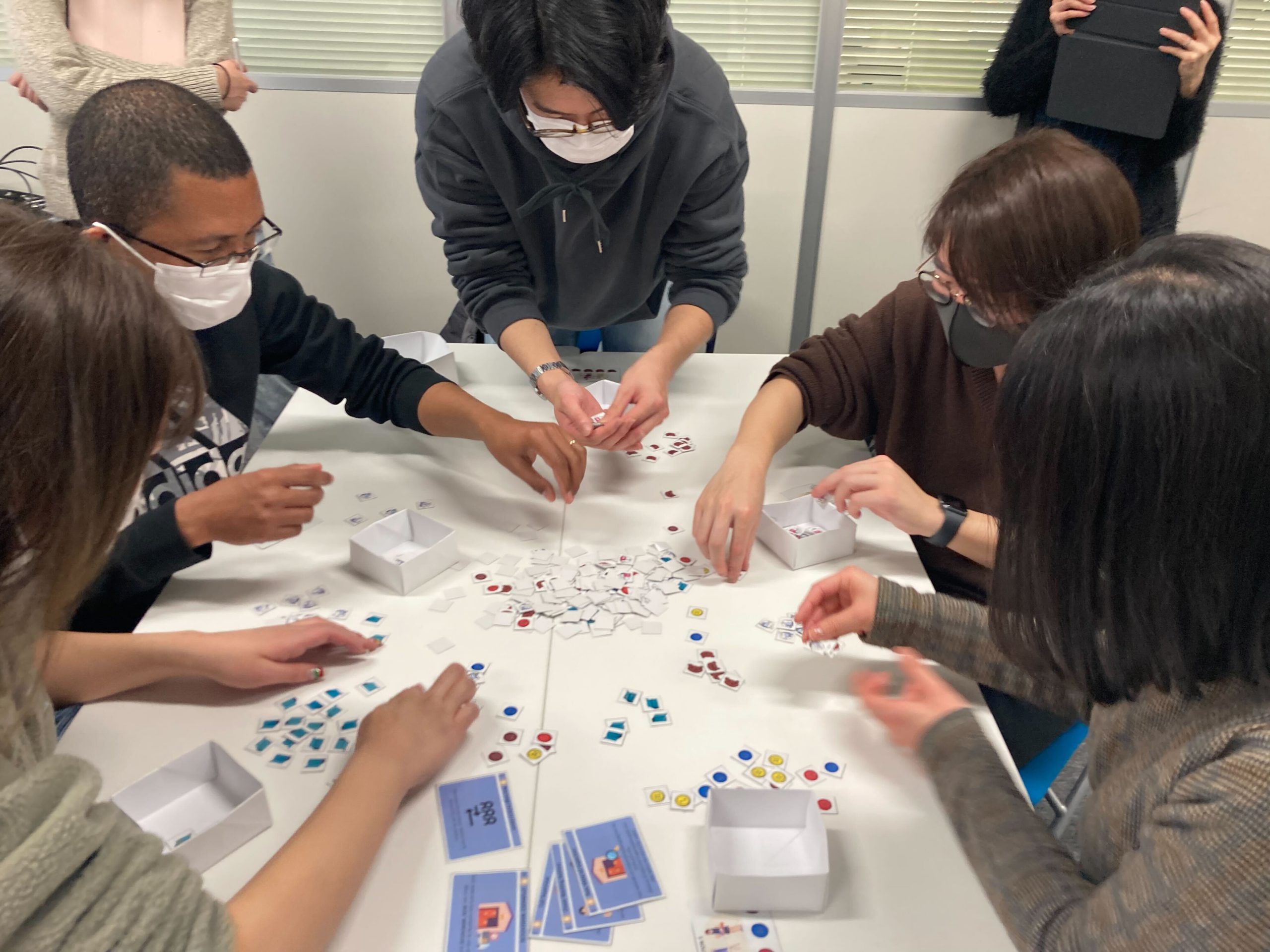 [Activity Report] Trial for the development of a board game for soft skill training
2022.02.02
Yujiro Yamazaki
East Asia
In the SKY project, we are developing a training program using a board game to improve the soft skills of workers in the sewing industry. Recently, we conducted a trial of the prototype board game created by the project team.
Board game-based training is expected to attract the participants' interest through the game and make the training fun. Several companies have already used the board game for employee training, including training new employees on their roles and duties and simulating organizational management for managers. The board games being developed by the project team are targeted at developing soft skills that contribute to efficient production, attitude, and behavior in the workplace and on the production line.
The SKY project team has currently created prototype versions of two types of board games and conducted their trials. We invited Nagoya University graduate students to participate and play the games. The students who participated in the game gave us feedback on how they could learn soft skills to increase their productivity while having fun and improving the rules that were difficult to understand.
By playing the game as a trial, we were able to develop ideas for better design of the game progression and improvements to the vague and inefficient rules. Based on this trial, we will continue to discuss the management and design of the game among the members to make it more enjoyable and effective to provide practical soft skills training.