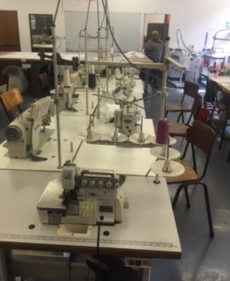 Activity Report: South Africa (By Atsuko Munemura)
2019.03.06
Astuko Munemura
Africa
Area: Africa
Country: South Africa
Thanks to full cooperation of the Durban University of Technology (DUT) and TVET Umfolozi, the South African team of SKY project was able to conduct a written test SKY assessment module last August. Then, last November, Nagoya University officially entered a MOA with the Productivity and Training Institute (PTI), and National Bargaining Council to establish a cooperative relationship that includes DUT. On February 12-13, I met local counterparts, including Mr. Steady Mukondiwa of PTI as well the DUT team, in order to plan the next assessment. In every textile factory in Durban, June is the busiest season of the year. Taking into account this fact as well as the business schedule of the factories, we decided to target April for another written test as well as June to conduct our first practical assessment in South Africa.
The next assessment in South Africa includes 2 types of test with a total sample scale of 300 examinees. Differing from the last implementation in August 2018, our team is designing a random sampling procedure to select examinees from employees working in different textile factories. From DUT, our team appointed Mr. Senzokuhle Mbatane last November as a local coordinator for preparation, and started working step-by-step to prepare for random sampling. Our team will begin by building profiles for potential examinees that include information on age, gender, occupation, and the scale of each examinee's work place. At the same time, we will ask different textile companies for the same kind of background information. Finally, we will choose 100 machinery workers and 200 other workers of several types of trades via random sampling. In support of this process, PTI gratefully provided us with the latest demographic information on the population of Durban, such as age, gender, and the number individuals in each occupation.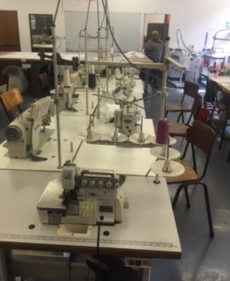 In addition, the DUT team raised questions about the practical test in terms of what kind of activities it involves and what kind of equipment or space should be prepared. For example, the industrial iron looks like the picture: iron steam is provided from the tall water tank next to machine. The practical test requires that equipment be in the same condition, no matter the venue, in order to conduct a qualified assessment.
Finally, the South African team of SKY project has been funded by SETA starting this January. Our progress will be reported to SETA at the end of April. At the same time, the abovementioned activities are ongoing. A general report will be released in a workshop to be scheduled at the end of this year.
Atsuko Munemura