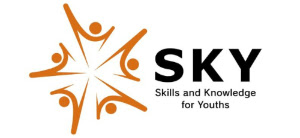 Activity Report Presentation of SKY project activities at the session of Science Forum South Africa 2021
2021.12.07
Natsuki Kondo
Africa
At the session "Skills Assessment Tools for Enhancing Productivity" on the first day of the Science Forum South Africa 2021 held on December 1, SKY members reported on the activities and achievements of the project.
At the beginning of the session, Mr. Yende, CEO of the South African Fibre Processing and Manufacturing Sector Education and Training Authority (FP&M SETA), introduced the session and explained the importance of human resource development. A presentation followed it by Prof. Yamada, the SKY project leader. In her presentation, Professor Yamada explained the need for skills development in South Africa, which is currently in a middle-income trap, and the need for research to understand the demand for skills development in African countries with different economic characteristics in a context-specific manner. Then, she presented the skills assessment conducted in the SKY project.
Although skill assessment in industrial human resource development tends to focus on specialized skills, the SKY project's skill assessment module includes non-cognitive abilities as a target of measurement, aiming at comprehensive human resource development, and applies not only to the sewing industry but also to other industries in the future.
After explaining the skills assessment of the SKY project, Mr. Deresse, a member of the SKY project, reported on the results of Ethiopia, and Dr. Kondo reported on the results of Ghana. In Ethiopia, the project has conducted skills assessment for human resources in industrial parks and is currently developing training programs for SME workers based on the measurement results. In Ghana, she reported on a comparative analysis of skills assessment results in the formal and informal sectors, suggesting that SKY's skills assessment would enable the comparison of workers' skills in different situations. Lastly, Mr. Naicker, General Manager of FP&M SETA, reported on the skills assessment of the garment industry in South Africa. In his report, he introduced the content of the job-criteria-based skills assessment utilized by FPM SETA.
In the final discussion, participants actively debated the possibility of measuring and fostering non-cognitive skills, as SKY's skills assessment revealed that non-cognitive skills seem to have a more significant impact on performance in the workplace than years of education. In the future, it is hoped that collaboration will be realized in South Africa, not only in the garment industry but also in various other industries.