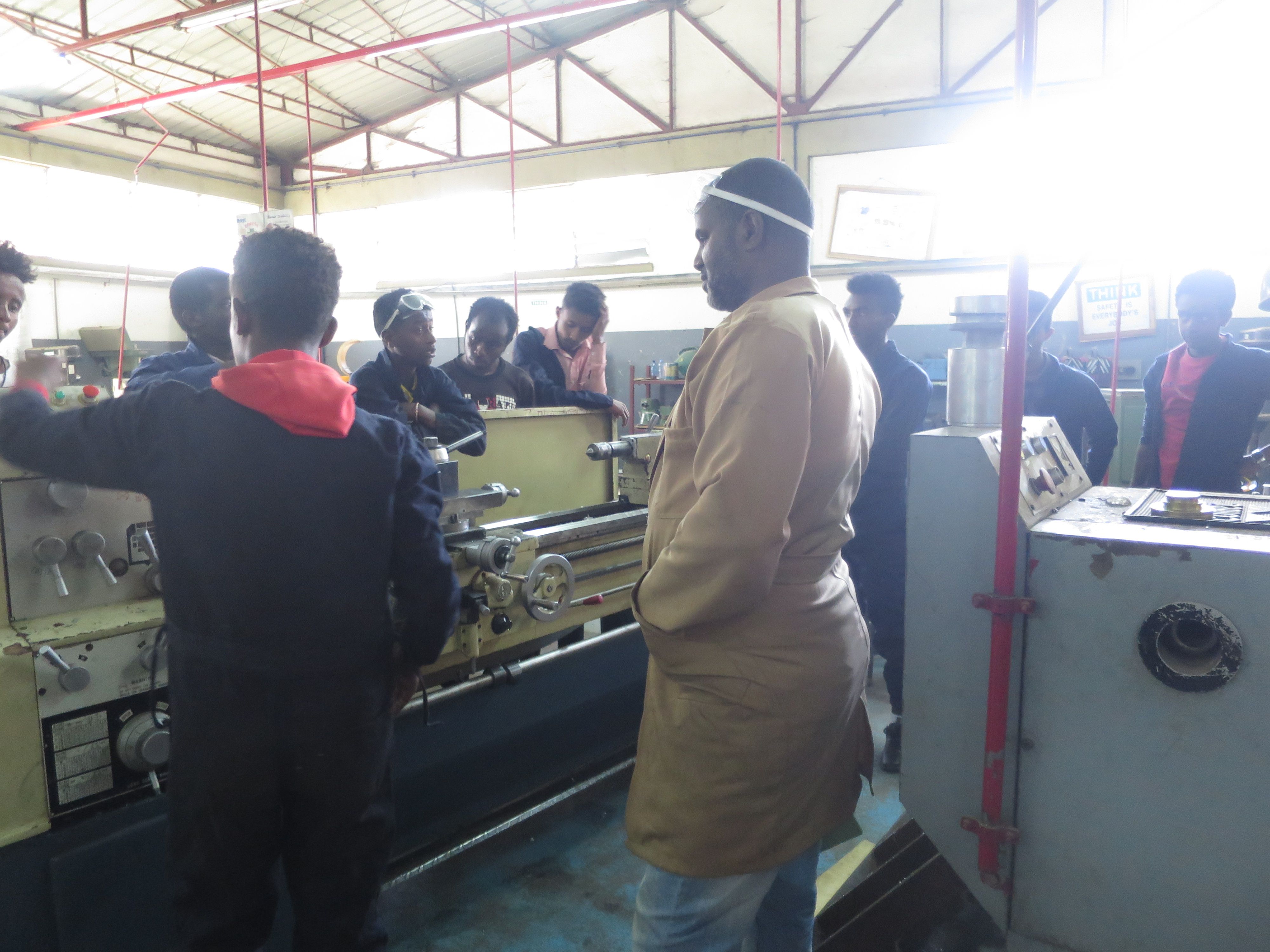 Activity Report: Ethiopia (Dr. Kotani Akira :National Institute of Technology, Toyota College)
2020.03.18
Shoko Yamada
アフリカ
In response to a request from the SKY project to create a skill test module for mechanical engineers, from February 29 to March 9, 2020, I visited Ethiopia to observe vocational schools and companies.
The primary purpose of this visit was to observe the contents of education and practical training at a mechanical engineering education TVET (Technical and Vocational Education and Training) program and to understand the company situation, worker levels, employee education, and the ideal job candidate.
At the TVET we visited, there is the same machine tool equipment as the Japanese machine practice workshop, and we were able to observe all kinds of machine training. Besides, during the visit, we could also see a TVET exhibition event that exhibited original machines made by students themselves. Furthermore, it was found that depending on the scale of firms and production, there are differences in environment, employee education, the expectation for new employees (ideal candidates), and attitudes toward work (work style).
I hope to cooperate with this project to complete a meaningful skill test module for mechanical engineers in Ethiopia by thoroughly discussing this site visit with the project members.
Finally, on this visit to Ethiopia, I had a truly valuable experience. I fully appreciate Dr. Yamada and Dr. Kondo's support.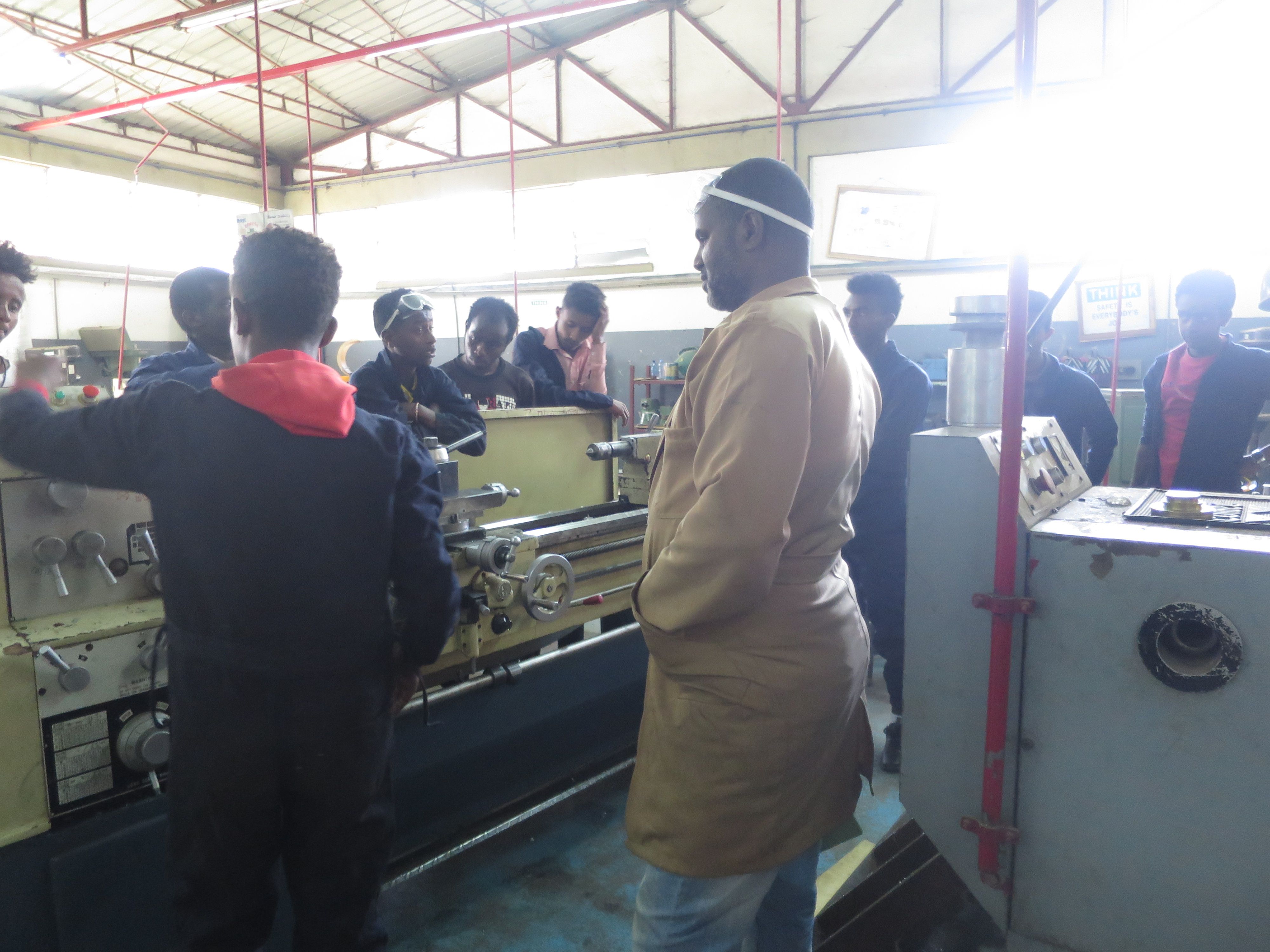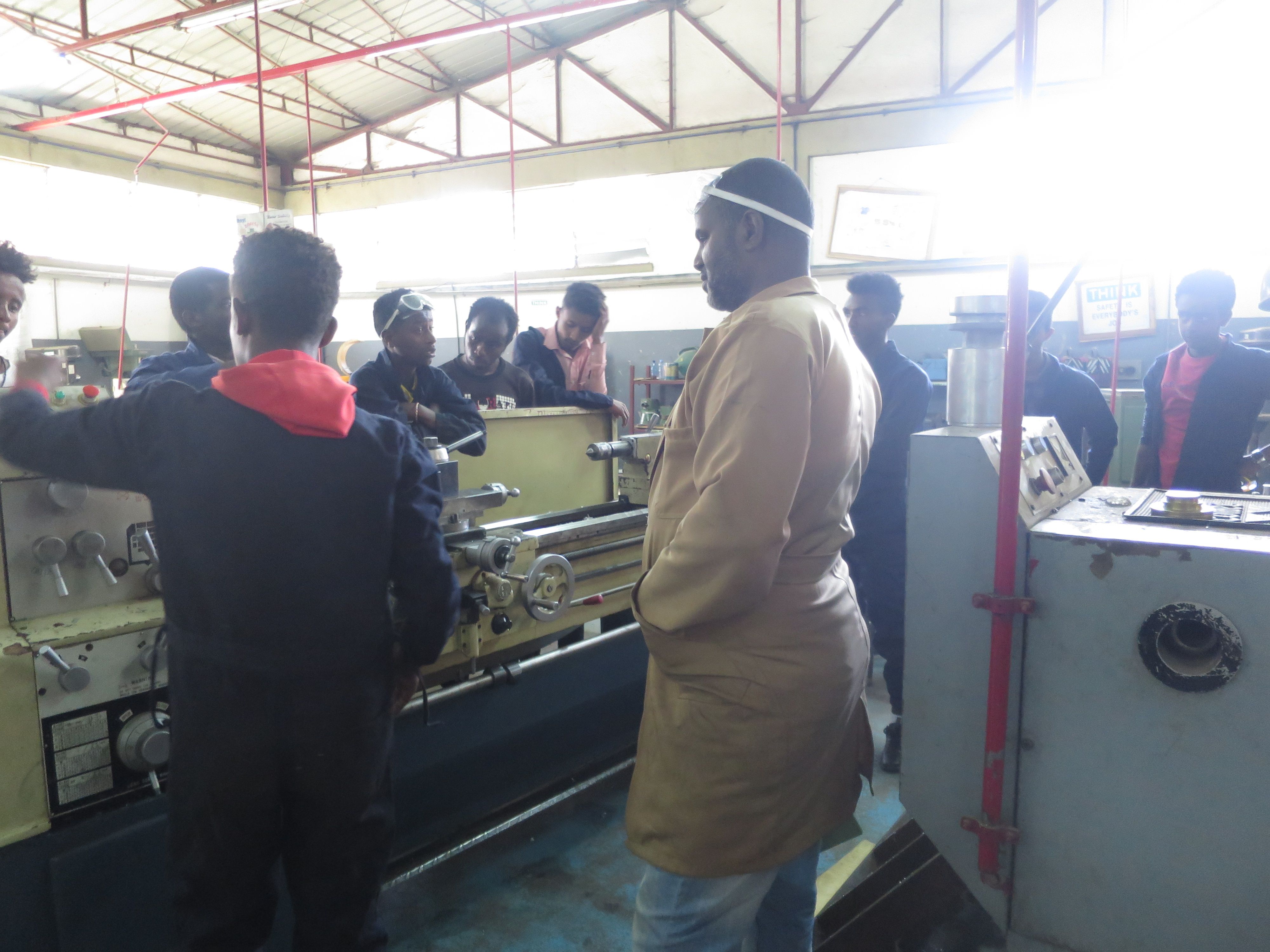 [Photo: Practical training at Entoto TVET]